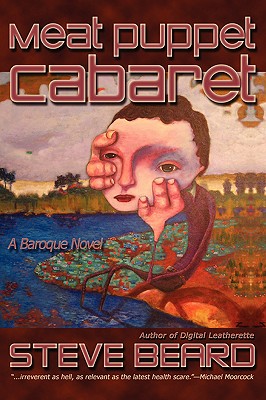 Meat Puppet Cabaret (Paperback)
Raw Dog Screaming Press, 9781933293318, 240pp.
Publication Date: January 16, 2007
* Individual store prices may vary.
Description
Meat Puppet Cabaret is a dark fantasy novel that restores the perverse sex, bad drugs and violent rock 'n' roll to contemporary folklore. It starts from a weird idea: what if Jack the Ripper were a demon summoned by the black magician John Dee to steal Princess Diana's baby Allegra from the scene of the car crash in Paris? What if Allegra were hidden in a children's home in East London, but then 14 years later escaped? The novel follows Allegra's adventures as she quests to discover her true identity in a nightmare alternate England. She encounters King Charles in orbital exile, Stalinist bioplasma engineer Natasha Supanova, the conspiratorial Osiris Club, drug alchemist Eddie Boy Krishna, ex-DJ and reality TV showman Mark 23 and gangland queens the Karma Twins along the way before finally confronting John Dee in his hideout beneath Parliament Hill on Hampstead Heath. This is a novel that takes the legacy of H. P. Lovecraft and updates it for a mediamatic technopagan world.