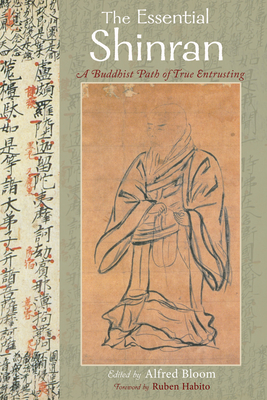 The Essential Shinran: A Buddhist Path of True Entrusting (Paperback)
A Buddhist Path of True Entrusting
World Wisdom Books, 9781933316215, 251pp.
Publication Date: December 21, 2006
Description
Renowned scholar Alfred Bloom presents the life and teachings of Shinran Shonin, the founder of Shin (or Pure Land) Buddhism, the most populist form of Buddhism in Japan, drawing extensively on the writings of this influential Japanese religious reformer.

About the Author
Alfred Bloom, former professor at the University of Hawaii and Dean of the Institute of Buddhist Studies in Berkeley, California, is the author of Shinran's Gospel of Pure Grace and editor of Living in Amida's Universal Vow. He lives in Kailua, HI.
Advertisement