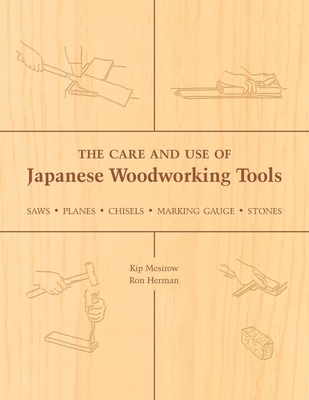 The Care and Use of Japanese Woodworking Tools (Paperback)
Saws, Planes, Chisels, Marking Gauges, Stones
Stone Bridge Press, 9781933330136, 96pp.
Publication Date: October 1, 2006
* Individual store prices may vary.
Description

Japanese tools are manufactured to perform at the high level top craftspeople demand, but they work differently from Western tools--saws cut on the pull, not the push--and need to be properly maintained to provide decades of useful service. Covering four major tool categories--plus sharpening stones--the authors guide the woodworker or hobbyist step by step, using detailed line drawings and concise how-to explanations.
About the Author
Cofounder of the Japan Woodworker in Berkeley in 1971, and later Hida Japanese Tool Company. Has been to Japan numerous times, and studied joinery with Makoto Imai, highly regarded teahouse builder. Projects include buildings at the SF Zen Center. Now manufactures custom copper light and other architectural fixtures in Vermont. Ron Herman is a landscape architect specializing in residential and estate gardens, with his office in San Leandro, California. Studied the history of Japanese gardens at Kyoto University. Taught at Cal Berkeley in the departments of architecture and landscape architecture as a visiting lecturer for 20 years. His professional work has been extensively published.