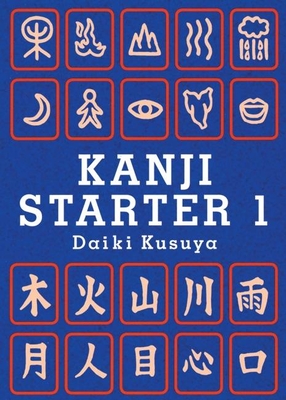 Kanji Starter 1 (Paperback)
Stone Bridge Press, 9781933330143, 197pp.
Publication Date: November 1, 2006
* Individual store prices may vary.
Description

With just these two books, students can learn a quarter of the two thousand characters designated for "daily use" by the Japanese government. Volume 1 concentrates on pictographs and contains some two hundred kanji with memory aids, explanatory drawings, examples of kanji formation by combining elements, and common-use word compounds. Volume 2 contains three hundred more kanji, including those of more abstract construction. Each volume is in a handy size and contains a complete stroke-count index. Recommended as a classroom supplement for all levels.
About the Author
Born in Tokyo, Daiki Kusuya is a translator of scientific documents. He is also author of Katakana Tangology.