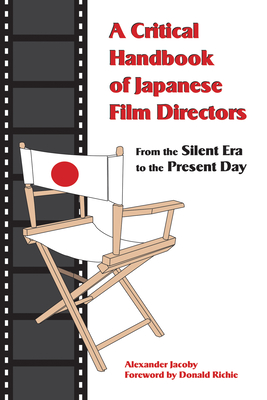 A Critical Handbook of Japanese Film Directors (Paperback)
From the Silent Era to the Present Day
Stone Bridge Press, 9781933330532, 432pp.
Publication Date: October 1, 2008
* Individual store prices may vary.
Description
This important work fills the need for a reasonably priced yet comprehensive volume on major directors in the history of Japanese film. With clear insight and without academic jargon, Jacoby examines the works of over 150 filmmakers to uncover what makes their films worth watching.
Included are artistic profiles of everyone from Yutaka Abe to Isao Yukisada, including masters like Kinji Fukasaku, Juzo Itami, Akira Kurosawa, Takashi Miike, Kenji Mizoguchi, Yasujiro Ozu, and Yoji Yamada. Each entry includes a critical summary and filmography, making this book an essential reference and guide.
UK-based Alexander Jacoby is a writer and researcher on Japanese film.
About the Author
Freelance writer and film critic. Graduate of Cambridge U (2000) with M.Phil. in Renaissance Lit. Employed at BBC Broadcast (Red Bee Media, Ltd). In Japan 2002-2005. Continues to publish essays and reviews on Japanese film in magazines and film journals. Donald Richie has been writing about Japan for over 50 years from his base in Tokyo and is the author of over 40 books and hundreds of essays and reviews. He is widely admired for his incisive film studies on Ozu and Kurosawa, and for his stylish and incisive observations on Japanese culture.
or
Not Currently Available for Direct Purchase