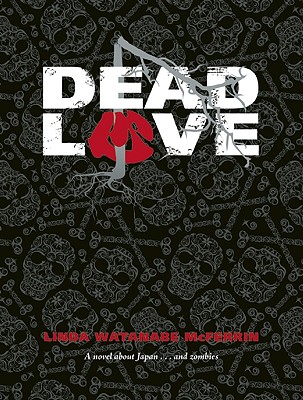 Dead Love (Hardcover)
Stone Bridge Press, 9781933330914, 276pp.
Publication Date: October 12, 2010
* Individual store prices may vary.
or
Not Currently Available for Direct Purchase
Description
"Delightfully disgusting, Dead Love is the new horror genre at its best. Fans of Twilight, World War Z, and Neil Gaiman will devour this fine novel whole."ForeWord Magazine
"This novel about a live dead girl combines an international chase, the suspense of a thriller, a soupçon of sensuality, some wonderfully lyrical episodes, and a set of brand new rules for ghouls. It is as delectable and dangerous as a plate of fugu. I read it in a single sitting."Tim Cahill, author of Pass the Butterworms, Hold the Enlightenment, and Jaguars Ripped My Flesh
"Linda Watanabe McFerrin charms us with a winding tale of an evil enchantment. A wondrously wild story, told as if the deadpan voice of Dashiell Hammett had been mixed with the song of an artful siren."Susan Griffin, author of A Chorus of Stones and The Book of Courtesans
Zombies in Japan? You bet your life! Dead Love is an artful supernatural thriller that follows a cast of nefarious charactersboth human and otherworldlyas they foul one another's plans and power plays in a conspiracy of global proportions. It begins when Clément, a lovesick ghoul, falls for beautiful young Erin. Unfortunately, she is marked for death by the Japanese mob (the yakuza). Using secrets learned from a Haitian witch doctor, and taking us to Tokyo, Amsterdam, and Malaysia, Clément finds a way to rescue and possess herbut not at all in the manner he expected.
Linda Watanabe McFerrin is a Bay Areabased contributor to numerous journals, newspapers, magazines, anthologies, and online publications. She received the Katherine Anne Porter Prize for Fiction and is the author of the award-winning novel Namako: Sea Cucumber and the short story collection The Hand of Buddha. Her website for her new book is deadlovebook.com.
About the Author
Linda Watanabe McFerrin: Poet, travel writer and novelist Linda Watanabe McFerrin (www.lwmcferrin.com), has been traveling since she was two and writing about it since she was six. A contributor to numerous journals, newspapers, magazines, anthologies and online publications, she is the author of two poetry collections, an award-winning novel ("Namako: Sea Cucumber") and short story collection ("The Hand of Buddha"), and the editor of a travel guidebook ("Best Places Northern California") and four literary anthologies. A past winner of the Katherine Anne Porter Prize for Fiction, she teaches and leads workshops in fiction and creative non-fiction and she is not afraid of the dark.
Advertisement