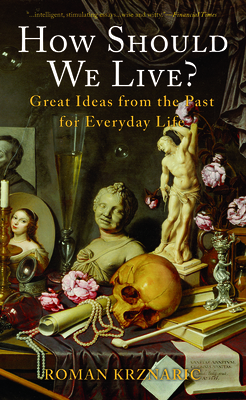 How Should We Live?: Great Ideas from the Past for Everyday Life (Hardcover)
Great Ideas from the Past for Everyday Life
BlueBridge, 9781933346847, 339pp.
Publication Date: November 1, 2013
Description
How Should We Live? explores twelve universal topics--including love, family, and empathy; work, time, and money--and shows what history can teach us about the art of living.
About the Author
Roman Krznaric is a cultural thinker, founding faculty member of the School of Life in London, and creator of the acclaimed animated video "The Power of Outrospection." He is author of the blog www.outrospection.org, and his articles have appeared in a number of print and online publications, including the "Huffington Post," " Psychology Today," and the "Wall Street Journal." He has taught sociology and politics at Cambridge University and City University, London, and advises organizations including Oxfam and the United Nations on using empathy and conversation to create social change. He has been named by the "Observer" as one of Britain's leading lifestyle philosophers.
Advertisement