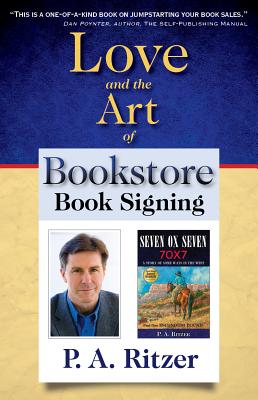 Love and the Art of Bookstore Book Signing (Paperback)
Seven Ox Press, 9781933363042, 95pp.
Publication Date: November 1, 2012
* Individual store prices may vary.
Description
P. A. Ritzer has sold thousands of copies of his first book, the award-winning historical Western Seven Ox Seven, Part One: Escondido Bound, at nearly 200 bookstore book signings (nearly 190 at Barnes & Noble stores alone). He has written Love and the Art of Bookstore Book Signing as an answer to authors, bookstore personnel, distributors, and others in the book business who have sought to know how he does it. Ritzer does not just detail a method but goes to the heart of the matter. He exposes the real basis of his success in interacting with customers and the people who help him sell books. In Love and the Art of Bookstore Book Signing, Ritzer shows that an author need not be a celebrity to make book signings rewarding for himself and the stores and their customers. Rather, he can create the kind of experience that inspires customers to buy his book and managers to invite him back for 20 or more successful signings of the same book at one store.
or
Not Currently Available for Direct Purchase