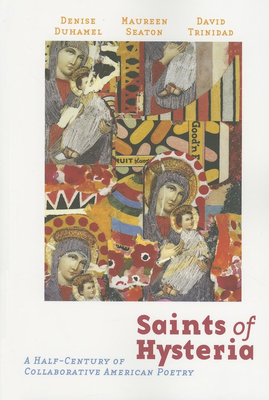 Saints of Hysteria (Paperback)
A Half-Century of Collaborative American Poetry
Soft Skull Press, 9781933368184, 397pp.
Publication Date: December 1, 2006
* Individual store prices may vary.
Description
Collaborative poetry poems written by one or more people grew out of word games played by French surrealists in the 1920s. It was taken up a decade later by Japan's Vou Club and then by Charles Henri Ford, who created the chainpoem, composed by poets who mailed their lines all over the world. After WW II, the Beat writers collaborative experiments resulted in the famous Pull My Daisy. The concept was embraced in the 1970s by feminist poets as a way to find a collective female voice. Yet, for all its rich history, virtually no collections of collaborative poetry exist. This exhilarating anthology remedies the omission. Featured are poems by two, four, even as many as 18 people in a dizzying array of forms: villanelles to ghazals, sonnets to somonkas, pantoums to haiku, even quizzes, questionnaires, and other nonliterary forms. Collaborators notes accompany many of the poems, giving a fascinating glimpse into the creative process.