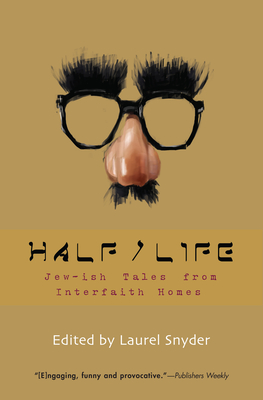 Half/Life (Paperback)
Jew-Ish Tales from Interfaith Homes
Soft Skull Press, 9781933368245, 185pp.
Publication Date: March 23, 2006
* Individual store prices may vary.
Description
Written by authors born into the so-called "dilemma of intermarriage," the stories in Half/Life explore the experience of being raised in a half-Jewish home. Though each essay is distinct, and the experiences are vastly different, each describes growing up without a streamlined identity, unsure of community or religious direction. From Jenny Traig, whose experiences led her to extreme devotion in the form of religious-obsessive compulsion (scrupulosity) to Thisbe Nissen, who finally felt Jewish after discovering a rosary in her boyfriend's sock drawer, these authors examine the complicated relationships they felt with the Jewish community and the world at large. By turns tragic and funny, religious and heartbreaking, angry and surprisingly familiar, Half/Life represents the altogether diverse memories and reflections of a handful of men and women who have spent a lifetime grappling with how to define themselves, or not. Resulting from that struggle is a complex exploration, and some truly brilliant prose.