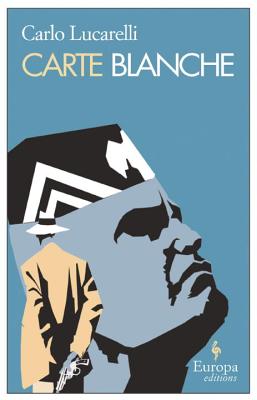 Carte Blanche (Paperback)
Europa Editions, 9781933372150, 108pp.
Publication Date: July 1, 2006
* Individual store prices may vary.
or
Not Currently Available for Direct Purchase
Description
April 1945, Italy. The final days of the Fascist Republic. World War II is nearing it's frantic conclusion. The regime's days are numbered, it's disgraced leaders know it, and their quibbling over pieces of the post-war pie is getting more desperate by the minute. Commissario De Luca has been handed a murder investigation that will draw him into the private lives of the rich, priviledged, and powerful. With Mussolini's house of cards ready to collapse, he faces a world mired in sadistic sex, dirty money, drugs, and murder.
Carte Blanche, the first installment in Carlo Lucarelli's De Luca Trilogy, is more than a first-rate crime story. It is also an investigation into the workings of justice in a state that is crumbling under the weight of profound historic change. The De Luca Trilogy is set during one of modern history's seminal moments and describes a nation's ardent search to rediscover its moral bearings after being torn in two by civil strife and political corruption. Threatened by the machinations of a decaying political class, De Luca, himself reminiscent of the disenchanted Dashiell Hammett PI, is a simple man doing a tough job as best he can. Even when he has wrapped up his investigation, Commissario De Luca will still have to face one final, fateful decision.
About the Author
Carlo Lucarelliis one of Italy's best-loved crime writers. He was born in Parma in 1960. His publishing debut came with the extremely successful De Luca Trilogy (Carte Blanche, The Damned Season, Via delle Oche) in 1990 and he has since published over a dozen novels and collections of stories. He conducts the program Blue Nighton Italian ntework television, and his novels Almost Blue and Lupo Mannaro have both been made into successful films."
Advertisement