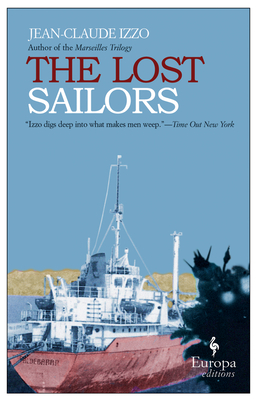 The Lost Sailors (Paperback)
Europa Editions, 9781933372358, 262pp.
Publication Date: September 1, 2007
Description
From one of France's best-known authors comes this evocative meditation on the human comedy. A freighter is impounded in the port of Marseilles when its owners declare bankruptcy. On board, the men are divided: wait for the money owed them--money that might never come--or accept their fate and abandon ship? This may be Captain Abdul Aziz's last commission and he is determined to save his charge and stand by his men. Diamantis, his second-in-command, is in search of a woman he has never stopped loving and who may now be living in Marseilles. In these close quarters charged with physical and emotional tension, each of these marooned sailors' life stories begins to resemble a chapter in the complex, colorful, and tragic story of the Mediterranean Sea itself--rich with romance, legend, passion and drama. The Lost Sailors is a richly textured and bittersweet tribute to Mediterranean life. It is the novel in which Jean Claude-Izzo most completely expresses his vision of human history and how it has been played out on the shores of this sea since the beginnings of time. This is a novel for anyone who loves the sea, for anyone who is attracted to the dark passions it can provoke, for anyone who feels drawn to the rich blend of races, religions and individual stories to be found in port cities the world over. It is, at the same time, a story of the prodigious forces at play in all human destiny.
About the Author
Jean-Claude Izzo achieved immediate success with his Marseilles Trilogy (Total Chaos, Chourmo, Solea). His novel A Sun for the Dying and a collection of short stories also enjoyed great critical and popular acclaim. Izzo died in 2000 at the age of fifty-five.
Advertisement