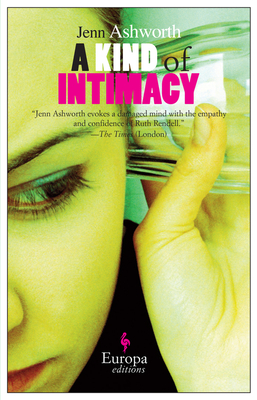 A Kind of Intimacy (Paperback)
Europa Editions, 9781933372860, 342pp.
Publication Date: May 25, 2010
* Individual store prices may vary.
or
Not Currently Available for Direct Purchase
Description
A Kind of Intimacy is a sardonic look at self-help gone disastrously wrong. In Annie Fairhurst's world, the past can never loosen its grip on the present, and the persistent exhortation to better oneself and one's lot in life urges her, time and time again, to embark on thoroghly terrifying journeys.
Annie is obese, socially awkward, yet determined to escape a difficult past and to start over. She moves into a new neighborhood, bringing virtually nothing from her previous life with her. Then again, there is very little of her previous life left to bring. She has wiped the slate clean.
Neil, Annie's unsuspecting new neighbor, makes the mistake of being friendly and, convinced his friendliness indicates that he is enamored of her, Annie's bizzare behavior escalates from petulant to, finally, criminal. All the while, Annie is convinced that she is the one to whom life has dealt a foul hand, that she is the real victim. As the persona she has so meticulusly created begins to crumble, a bloody and disastrous finale seems inevitable.
About the Author
Jenn Ashworth studied English at Cambridge University and Creative Writing at Manchester. In 2006 an exract from A Kind of Intimacy was short-listed in a national competition entitled "The Enigma of Personality." In 2009 she left her job as a prison librarian in order to work on her second novel. You can read her award-winning blog at www.jennashworth.co.uk
Advertisement