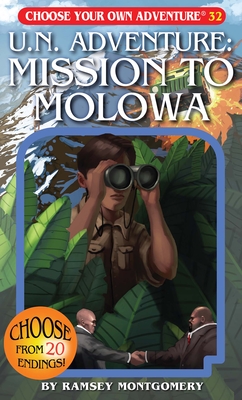 U.N. Adventure (Paperback)
Mission to Molowa (Choose Your Own Adventure #32)
Chooseco, 9781933390321, 123pp.
Publication Date: September 1, 2009
* Individual store prices may vary.
Description
Your involvement in the Model United Nations leads you into the heart of global decision-making: a meeting of the United Nations dignitaries in New York City. You have a natural savvy for scoping out interesting situations--and this leads you on a complicated peace seeking mission in the troubled new nation of Molowa in Africa. Will you become the youngest delegate ever to help bring peace to a warring nation, or will your nose for danger lead you into trouble so deep your political career isn't long for this world? 20 exciting endings across international terrain.