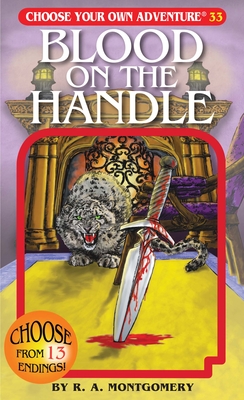 Blood on the Handle (Choose Your Own Adventure #33) (Paperback)
Chooseco, 9781933390338, 114pp.
Publication Date: February 1, 2010
* Individual store prices may vary.
Description
Ever since your parents disappeared mysteriously in the Caribbean, you have lived with your wealthy Uncle Morgan in his gothic mansion. Morgan is a writer and world traveler, and every day with him has been exciting. The adventure of life with Morgan changes when he, too, vanishes leaving behind just one clue: a dagger stabbed into the floor of his study, with a bloodied handle. Morgans life is full of mysteries, and youll need to figure out who to trust and who is an enemy as you search for your only living relative.