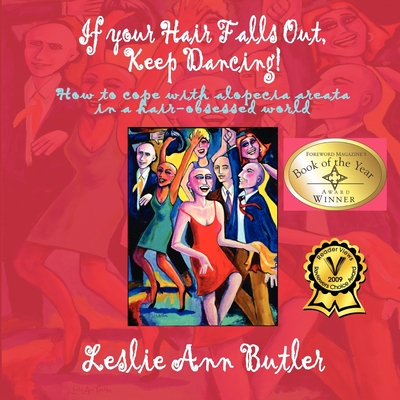 If Your Hair Falls Out, Keep Dancing (Paperback)
Leslieann Butler, 9781933449586, 111pp.
Publication Date: August 1, 2008
* Individual store prices may vary.
Description
"This "how-to" book provides a much needed text on dealing with emotional and cosmetic aspects of hair loss, whether from alopecia areata or chemotherapy. It details where to find and how to use products for compensating with this loss. It is written in the same bold and bright style that characterizes LeslieAnn's illustrations." -Janet Roberts, M.D., Portland OR "This book is helpful, hopeful, funny and fabulous. It's full of practical advice about wigs, intimate encounters, the inappropriate questions from strangers, and other issues you face when every day is a bad hair day. Women with alopecia, LeslieAnn Butler is your new best friend " -Margie Boul , Columnist, The Oregonian "...an essential read, whether you've lost hair, or care about someone who has. Leave it to LeslieAnn to bring humor and glamour to a difficult topic. She is a living testament that the lack of flowing locks is no reason not to live your most glamorous and joyful life. Be inspired and uplifted by this remarkable woman's personal journey." -Nita Lina Howard, Author of A Woman's Journey is Her Legacy.