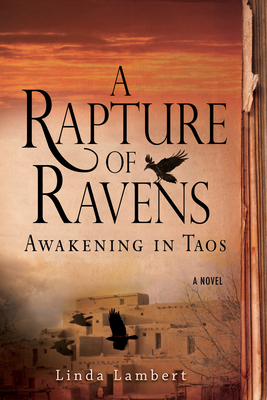 A Rapture of Ravens
Awakening in Taos (Justine Trilogy)
Paperback

* Individual store prices may vary.
Description
A sizzling new novel set in Taos, New Mexico. The third in the Justine Trilogy, preceded by the award-winning, The Cairo Codex and The Italian Letters. Anthropologist Justine Jenner travels to Taos in search of D. H. Lawrence . . . and her own identity. She stumbles into the conflict and hunt for the migration patterns of the peoples from the west. Here, she finds the Red Willow people, archaeologists, Lawrence aficionados, and artists who draw her into the riveting blend of cultures that is Taos. Lawrence discoveries include the spirituality he found on Lobos Mountain, legal documents that lay unexplored in the Taos courthouse for decades, his lost will, and letters that more fully explain his mysterious journey. After her Egyptian lover, Amir, joins her at Christmas, he returns to Cairo to lead the revolution of January 2011. The stunning finale to the Trilogy engages Justine in a life-and-death struggle with nature and with herself.
West Hills Press, 9781933512501, 304pp.
Publication Date: May 12, 2015
About the Author
Linda Lambert, Ed.D., is professor emeritus at California State University, East Bay, and a full-time author of novels and best-selling texts on leadership. During her extensive career, she has served as a social worker, teacher, principal, director of adult learning programs, university professor, and State Department envoy to Egypt. She lives in Santa Rosa, CA.