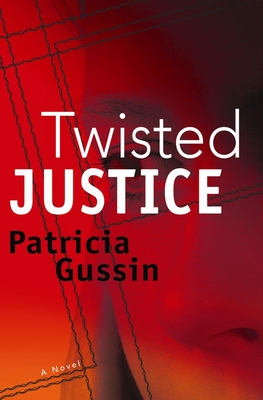 Twisted Justice (Laura Nelson #2) (Hardcover)
Oceanview Publishing, 9781933515083, 328pp.
Publication Date: December 1, 2007
* Individual store prices may vary.
Description
New York Times and USA Today best-selling author
For better. Laura Nelson has it all a successful career as a surgeon, five well-adjusted kids, and a gorgeous, prominent husband Steve--a nightly news anchor at the Tampa TV News. For worse. Laura's seemingly perfect world shatters when she discovers that Steve is sharing much more than a news desk and a billboard with Kim, his sexy co-anchor. But Steve's torrid fling with his coworker is about to come to an abrupt end. Till death do us part. When Kim is murdered, Laura is left holding the smoking gun. How far would Laura go to preserve her perfect life? That's about to become yesterday's news. Now, Laura must fight to protect her freedom as lies, deception, and dark secrets threaten to close in on her and change her perfect life into a perfect nightmare. But, looks can be deceiving. And deceit can be deadly. Sexy, alluring, and provocative, Twisted Justice delivers fiery hot action, pulse-pounding suspense, and a razor-sharp plot full of dangerous curves.
Twisted Justice, although a mystery, is propelled by family dynamics. Do you feel that Laura and Steve value family in the same way or is there a fundamental disconnect in their marriage? Discuss your own thoughts of the value of family—are they similar to the characters?
Laura as 'every woman', has strengths and foibles. Do think that the extraordinary circumstances that she faces are of her own making or out of her control? Can anyone determine their own lifes—fate or free will? A combination of both?
For a parent, separation from one's children is perhaps the most basic instinctual fear. How much do you think that this fear drives Laura? Steve?
In the Nelson family, do you think that Laura has consciously put her children before her husband? And if so, do you think that's justified? Do you think that's typical of most mothers?
How do you judge Laura's moral righteousness: her reaction to Steve vs. the secrets she has kept from him? Does she hold herself to a different code of moral values?
Is Kim a sympathetic character? Is there anyone in your life like Kim?
Steve is portrayed as the villain, but does he have redeeming qualities?
Laura's immediate reaction to Steve and Kim triggers the chain of events that lead to tragic consequences. How would you see Laura and Steve's future had she not acted so precipitously?
Who were the victims in Twisted Justice? In the end was justice served?