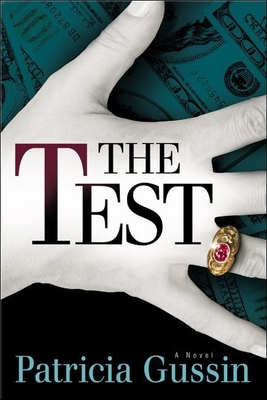 The Test
Hardcover

* Individual store prices may vary.
Other Editions of This Title:
Paperback (10/5/2010)
Description
New York Times and USA Today Best-selling Author

What Was Meant to Bring This Fractured Family Together May Only Succeed in Ripping Them Apart—Forever

Renowned philanthropist and billionaire Paul Parnell had reached the pinnacle of monetary success, but not without cost. Had he put too much emphasis on work, and spent too little time with his family?

Determined to leave something far more valuable than money to his six children, Paul instructs his lawyers to create an unusual last will and testament. This unorthodox will, which stipulates that the lion's share of Paul's two billion dollar estate be given to the heirs who pass "the test," was Paul's last hope of creating a lasting legacy by inspiring his children to give back to society and embrace a code of moral values.

The six children: Rory, Frank, Dan, Monica, Carla, and Ashley, have only one year to make a difference. But what a difference one year will make.

Before these six very different siblings can complete the test, they'll be forced to face their personal demons, and the incredibly evil influence that could claim one of their own.

Fans of John Grisham will love the intrigue of The Test
Praise For The Test…
"Fans of TV's Dynasty and Sidney Sheldon will like Gussin's stand-alone suspense novel. The plot takes a number of terrifying twists before Gussin reveals the answer." ―Publishers Weekly

"In King Lear, the dying king decides to divide up his empire among his three daughters, the biggest slice intended to go to the one who demonstrates she loves him the most. In this intriguing thriller, a man dies, leaving behind a vast fortune and a very unorthodox will." ―Booklist

"Gussin's plot is ambitious and well woven, like a colorful tapestry for a family legacy. Mystery readers who love family sagas will delve into this clever plot and root for this troubled family. The money is inconsequential . . . and Gussin's story has its own rewards." ―Crime & Suspense

Praise for Patricia Gussin

"Brave, unflinching suspense—elegant, intelligent, and superb." —Lee Child, New York Times best-selling author

"Reaches deep into the heart of any parent's nightmare, then ratchets up the tension five or six notches more, sending the reader on a roller coaster ride of false leads and fresh suspects that will leave you gasping at the end." ―Lisa Gardner, New York Times best-selling author

"Relentless suspense and pitch-perfect medical details make this a knockout, a truly infectious thriller you won't be able to put down!" ―Tess Gerritsen, New York Times best-selling author

"Here is a novel as riveting as it is relentless, driving toward a climax that will have you burning through pages late into the night." ―James Rollins, New York Times best-selling author

"The lines between right and wrong and good and evil are smudged almost beyond recognition, but there's emotional clout that resonates, all leading to a provocative conclusion." —Steve Berry, New York Times best-selling author
Oceanview Publishing, 9781933515199, 280pp.
Publication Date: October 5, 2009
About the Author
Patricia Gussin is a New York Times and USA Today best-selling author who is also Board Certified in Family Medicine and has had a career as an executive in the pharmaceutical industry. Her award-winning novels tell the stories of normal people under extraordinary stress. The choices they make. The consequences that follow. The process of endurance and recovery. Shadow of Death, nominated best first novel by International Thriller Writers, is followed by Twisted Justice, Weapon of Choice, and After the Fall. They comprise Medicine and Mayhem: The Dr. Laura Nelson Files. Her standalone thrillers include And Then There Was One, The Test, and Come Home.