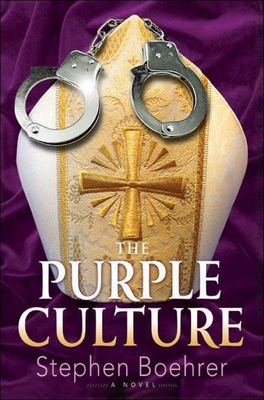 The Purple Culture (Hardcover)
Oceanview Publishing, 9781933515243, 208pp.
Publication Date: May 1, 2009
* Individual store prices may vary.
Description
What happens when those we trust most commit the most egregious acts of betrayal? It's a scandal that has sent shockwaves throughout the world. Sexual abuse committed in the place where we-and our children-should be safe: the church.As three bishops stand trial in Federal Court, charged with conspiracy for protecting abusive priests, prosecutor William Goulding and defense attorney James Kobs prepare for the trial of a lifetime.As Goulding presents a litany of damning evidence, Kobs is forced to take an unorthodox route. But Kobs' toughest battle will be persuading the jury. From expert testimony about power, aristocracy, narcissism, and addiction, to the innermost thoughts of the trial's spectators and participants, this extraordinary courtroom drama unfolds as Kobs presents his startling case.An intelligent, provocative story about power and human nature, The Purple Culture is not a book about shame, guilt, finger-pointing, or lurid details. Part legal thriller, part psychological drama, The Purple Culture demystifies the majestic and intriguing traditions of the Roman Catholic faith.
About the Author
Stephen Boehrer was ordained as a priest in Rome. He left the priesthood after 9 1/2 years, and he currently lives with his wife in Wisconsin.
or
Not Currently Available for Direct Purchase