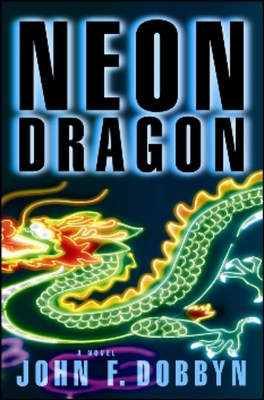 Neon Dragon
A Knight and Devlin Thriller
Paperback

* Individual store prices may vary.
Description
Amid the flash and din of Boston's Chinese New Year's celebration, a man is murdered

In Boston's Chinatown, an elderly man is shot while watching the Chinese New Year's parade from his window. Anthony Bradley, the son of an African American judge, is standing across the street at the time, and is immediately arrested for the crime.

Michael Knight, a young lawyer who's going places, is surprised when Judge Bradley asks him to defend his son in such a high-profile and politically delicate case. Luckily, Knight finds powerful support from Lex Devlin, a senior partner at his firm. Once the foremost criminal defense attorney in Boston, Devlin has mysteriously withdrawn from defense work in recent years.

As Knight and Devlin investigate and prepare their client's defense, Knight is forced to confront the murky allegations that eclipsed his mentor's career and to enter into the shadow of gangland Chinatown.

From the halls of Harvard to the streets of Chinatown, Knight doggedly pursues an investigation that involves drugs, prostitution, human trafficking, and a corruption scandal that could bring down the most powerful people in Boston.

Perfect for fans of Dennis Lehane and Alafair Burke

While all of the novels in the Knight and Devlin Thriller Series stand on their own and can be read in any order, the publication sequence is:

Neon Dragon
Frame-Up
Black Diamond
Deadly Diamonds
Fatal Odds
High Stakes
Praise For Neon Dragon: A Knight and Devlin Thriller…
*"Dobbyn, who knows his characters like the back of his hand, is an engaging writer, and readers who have followed the adventures of Knight and Devlin in short stories will give a small cheer that they've finally made the leap to the hardcover novel." —Booklist (Starred Review)

"Readers of early John Grisham and Jeremiah Healy will enjoy Dobbyn's debut for his insider knowledge of the legal system and the defense strategy his protagonists use in court." —Library Journal

"Neon Dragon is a beautifully written novel that shows how tight thrillers and elegant writing are not mutually exclusive. Dobbyn's writing is fast, smart, and exotic. With his hero, the aptly named Knight, Dobbyn has proven that the spirit of Perry Mason is alive and well and has developed a deeper conscience." —The Strand

"Neon Dragon lit up my evening. This legal thriller had everything: people I cared for, suspense that kept me on edge, and the rich background of Boston's Chinatown. A notable debut." —Robin Hathaway, author of Sleight of Hand

Praise for the Knight and Devlin Thriller Series

"[Frame-Up] is the best kind of legal crime fiction, where the real stories come not from legal minutiae in the courtroom, but from human beings caught in the legal system's fuzzy moral contours." —Alafair Burke, New York Times best-selling author

"This rapid pace adventure [High Stakes] delivers equal quantities of action, history, secrets, and conspiracies. Definitely an entertaining romp." —Steve Berry, New York Times best-selling author

"John F. Dobbyn's thriller [Fatal Odds] does everything right: a nail-biting plot to keep you turning pages, characters that shine brighter with every twist and turn, and a ripped-from-the-headlines authenticity that will leave you shocked. Here is a novel that expertly mixes thrills and smarts and will have you clamoring for more from this author." —James Rollins, New York Times best-selling author

"From its characters who go straight to the heart, to its intriguing settings, to its plot with more jolting twists than a Boston Street, Black Diamond takes you on a non-stop ride that keeps you gripping the wheel." —Lisa Scottoline, New York Times best-selling author

"Some writers are notable for their storytelling flair, some for their ability to bring characters to life, some for the lyrical quality of their prose. In John F. Dobbyn all three talents combine." —Janet Hutchings, Editor-in-Chief, Ellery Queen's Mystery Magazine

"Boston attorneys Michael Knight and Lex Devlin are back with a case that starts local and goes global. Once again, John F. Dobbyn has crafted a first-rate legal thriller that's both topical and timeless." —Linda Landrigan, Editor, Alfred Hitchcock's Mystery Magazine
Oceanview Publishing, 9781933515939, 264pp.
Publication Date: March 8, 2010
About the Author
Best-selling author John F. Dobbyn, a graduate of Harvard College, Boston College Law School, and Harvard Law School, is a former professor of law at Villanova Law School where he taught criminal, constitutional, and corporate law. Prior to his teaching career, Dobbyn practiced criminal and civil trial work. Neon Dragon is the first novel in the award-winning Michael Knight and Lex Devlin Legal Thriller Series, followed by Frame-Up, Black Diamond, Deadly Diamonds, Fatal Odds, and High Stakes. Dobbyn is a Boston native and now resides in Valley Forge, Pennsylvania, with his wife, Lois.
or
Not Currently Available for Direct Purchase