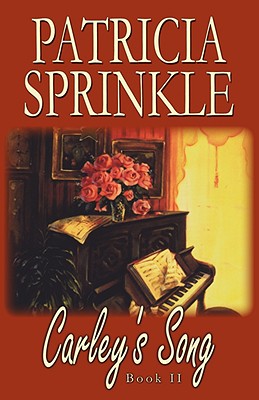 Carley's Song (Book 2 of the Job's Corner Chronicles) (Paperback)
Bella Rosa Books, 9781933523101, 440pp.
Publication Date: June 9, 2008
* Individual store prices may vary.
Description
The exciting sequel to THE REMEMBER BOX.
Poised at the edge of a mystifying adult world, twelve-year-old Carley grapples with complexities she doesn't understand. Why the prickly tension between the beautiful divorcee, Maddie Raeburn, and the school principal, Jerry Donaldson? What lies behind the sudden and disturbing change in behavior of Grace, Uncle Stephen and Aunt Kate's maid? How did Emily, Maddie's sister-in-law, acquire her broken jaw and bruised face?
As the web of circumstances, relationships, and faith that surrounds her grows increasingly intricate, Carley makes a shocking discovery at the gully on the town's outskirts, and a longstanding mystery suddenly becomes something much more sinister. One very ugly skeleton has popped out of someone's closet. But whose? The futures of innocent people hand in the balance as Job's Corner digs to get at the root of its deepest, darkest secret of all.
"Sprinkle is adept at crafting memorable settings that feel historically authentic ... the writing is superb ... there's plenty of redemption and hope laced throughout ..." --"Publishers Weekly"