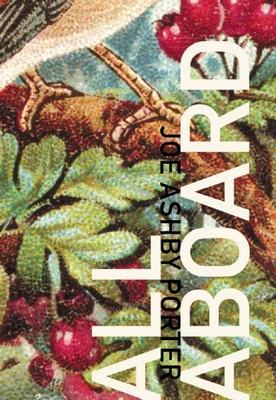 All Aboard (Paperback)
Turtle Point Press, 9781933527178, 187pp.
Publication Date: October 1, 2008
* Individual store prices may vary.
Description
With 'All Aboard', acclaimed fiction writer Joe Ashby Porter ventures into new, sometimes unprecedented territory, from the luxe restraint of 'Merrymount, through the stops-out eroticism of 'Pending', to the distilled heebie-jeebies of 'Dream On'.
About the Author
Winner of the Academy Award (2004) from The American Academy of Arts and Letters, Porter is the author of three short story collections: The Kentucky Stories, Lithuania, and Touch Wood (Turtle Point, 2002); two novels: Eelgrass and Resident Aliens; and two nonfiction books on William Shakespeare. He has won Pushcart Prizes, NEA/PEN Syndicated Fiction awards, and fellowships from the NEA.