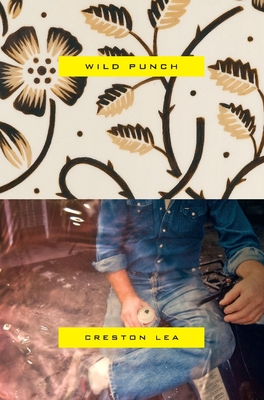 Wild Punch
Paperback

* Individual store prices may vary.
Description
Mr. Lea can write one hell of a story . . . wonderful awful scary marvelous stories--I kept expecting to hit the wall, to be overwhelmed with depression at the intractable fates he chronicles, but somehow, magically, he kept me reading through and out the other side of grim right into stubborn awe. Get this book in print so I can give copies to everyone I know.--Dorothy Allison
Lea is a new voice for the rural North Country in the tradition of Howard Frank Mosher, Russell Banks and Annie Proulx. His prose crackles with insight. He'll make you laugh and he'll make you cry, and if you're that North Country person he'll make you understand yourself a little better.--
Ernest Hebert
Attentive, sure-footed, possessed of an engaging voice and, best of all, a spirit of generosity, Creston Lea's
Wild Punch
is an exciting new find for any serious reader of short stories.--
Rick Bass
These debut stories, set in northern New England, portray the revelatory moments of small-timers, clergymen, hotheads, day laborers, motorcycle racers, loggers, horse farmers, and young veterans of the Gulf War. In Wild Punch, Creston Lea achieves the rare congruence of language and landscape.
Creston Lea's writing is realistic and understated. His style can be compared to writers like Raymond Carver and Tobias Wolff. He is as much a master of local grit as he is of local color. Lea is an author who clearly loves his characters. He understands their contradictions and their stark daily realities, and he writes about them with an authority based on authenticity, generosity, grace, and sharply observed humanity.
Turtle Point Press, 9781933527406, 261pp.
Publication Date: April 1, 2010
About the Author
Creston Lea was born in New Hampshire in 1971. His stories have appeared in DoubleTake, Open City, and W.W. Norton's 25 and Under: Fiction. He lives in Vermont with his wife and young daughter. There, he builds electric guitars under the name Creston Electric Instruments. Wild Punch is his first collection of stories.