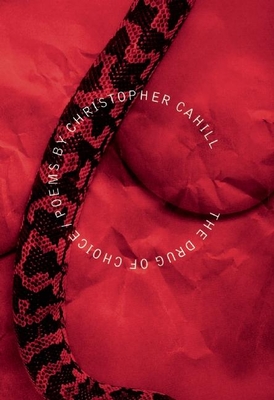 The Drug of Choice (Paperback)
Turtle Point Press, 9781933527642, 128pp.
Publication Date: September 4, 2012
* Individual store prices may vary.
Description
"Christopher Cahill's poems will keep you on your toes with their exciting mix of lust and formality, their happy shuffling together of curb-talk and cultured discourse. The selections in The Drug of Choice are a guaranteed buzz, and some are strong enough to get you off for days."--Billy Collins
"Christopher Cahill has reinvented the Roman erotic elegy for modern New York; lust, rage, and longing are given play in verse that ranges from the raw to the exquisitely formal."--Ed Conlon
The Drug of Choice is a lush and lacerating debut collection. Christopher Cahill's poems are intensely seductive and inventively disquieting.