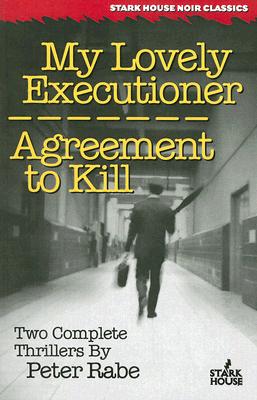 My Lovely Executioner / Agreement to Kill (Stark House Noir Classics)
Paperback

* Individual store prices may vary.
Description
MY LOVELY EXECUTIONER
Jimmy Gallivan is only three-and-a-half weeks from his prison release for trying to kill his wife's lover seven years ago. But fellow-inmate Rand has other plans for Gallivan. A break-out is engineered, and now they're hiding out in a sanitarium. But the whole set-up seems suspicious. Rand's boss wants Gallivan to help him with his drug operation. But is that all there is to it? Because it begins to seem like the whole escape was engineered just for him. And what about Jesse? Where does she figure in all of this? Is she the bait--or has she become Gallivan's new jailor?
AGREEMENT TO KILL
Punching Dixon had gotten Jake Spinner thrown in jail, but now all he wanted was a fresh start back on his farm. Suddenly Dixon is dead and Spinner in on the run, escaping town in the getaway car with Dixon's assassin in the back seat He knows the cops won't believe his innocence. He knows his only chance is to keep the cold, clubfooted little killer known as Loma with him. Because Loma is his ticket to a new life. His respectable life shattered, Spinner figures that the only ones who'll take him in now are the guys who hired Loma. The choice is easy--until he meets Ann.
Stark House Press, 9781933586113, 289pp.
Publication Date: May 16, 2016