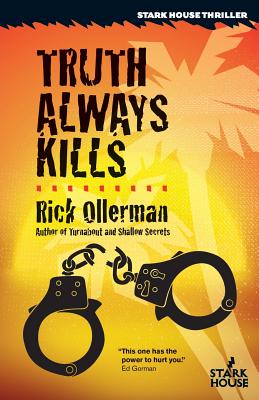 Truth Always Kills
Paperback

* Individual store prices may vary.
Description
Jeff Prentiss's life is a mess. As a homicide detective working in St. Petersburg, he knows he's made too many mistakes and made too many enemies. When his wife's ex-husband, Roy Lee Evans, is released from prison and threatens his family, Jeff does what he must to keep them safe. Now fighting for his career, his wife Lori believes he knows more about Evans' whereabouts than he's willing to say. With his family life strained to the breaking point, a "celebrity" thief is found dead, and Jeff and his new partner find themselves roasting in the media spotlight. There's a disc that ties the dead man to a political bigshot in Tampa, but the link doesn't make any sense.
Everything keeps coming back to Lori's missing ex, even as the case points to an organized crime operation. Jeff compounds old mistakes with new ones and as the investigation continues, he begins a slow descent into his own darkened version of Hell. Should he share everything with his partner, be honest with Lori? Only she's disappeared and Jeff is a man in search of the truth, but he knows that if he finds it, it just might kill them all.
Stark House Press, 9781933586823, 258pp.
Publication Date: December 18, 2015