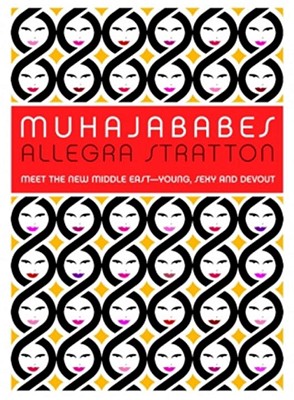 Muhajababes (Paperback)
Melville House, 9781933633503, 280pp.
Publication Date: June 1, 2008
* Individual store prices may vary.
or
Not Currently Available for Direct Purchase
Description
Two thirds of the population in the Middle East is under 25 years old, and there's been an explosive growth of college graduates. Still, there aren't enough jobs to go round. They're having a collective quarter-life crisis. In the months before turning 25 herself, BBC producer Allegra Stratton set out to meet them.

She visits Beirut, Amman, Cairo, Dubai, Kuwait City and Damascus during a time of potentially momentous change, looking for youth culture as we know it. She sits in on auditions for the Lebanese version of American Idol and tries to get into a men-only Starbucks in Egypt. She interviews pop stars and filmmakers and djs, visits the gay community, and meets the region's most famous single mother. Along the way she discovers a massive video industry of airbrushed, heavily produced, scantily clad singers that hold the affections of young Arabs. And all of them - members of the Muslim Brotherhood and of sports clubs alike - talk of the same Islamic revival.

Yet there's a contradiction. Many of the fans of these semi-naked popstrels are also extremely devout. 'Muhajabah' means one who veils. So what to call the veiled women Stratton encounters who strive for sexiness by lavishing what's left unveiled - face and feet - with make-up, jewelry, and killer shoes? Muhajababes, and they may represent the Islamic Middle East in a refreshingly surprising way.
About the Author
Allegra Stratton is a producer at the BBC in London. She has worked at the foreign desk at "The Times" (of London) and written for "The Independent, The Times, "and" The New Statesman. " She lives in London.
Praise For Muhajababes…
Muhajababes will disabuse you of your preconceptions of the Middle East forever."
--The Times Literary Supplement

"Her ability to capture the emotion and logic of her interviewees deserves praise. Through conversations with would-be suicide bombers, a gay exhibitionist who insists Islamist segregation encourages homosexual relationships, and supporters of the Muslim Brotherhood, the reader penetrates further into the hidden world of energy and inner conflict of Middle Eastern youth. At times, the author pierces through the contradictions even those of us living in the region can't seem to describe or fathom. The book is listed in the current affairs/politics category, but after reading it, one wonders if it would be better placed in the self-help section - Stratton gets that close to the psyche of the Middle East."
--Egypt Today

"Littered with funny, often Charming moments …. Stratton has a candid style, not only with the reader, but with her respondents, who clearly open up to her in confidence …. It is a world that should be visited [and] Muhajababes provides a valuable passport."
--The Australian

"For its willingness to ask questions about the trajectory of Arab Islamic modernity which are so often left unasked, this book deserves to be taken seriously..."
-- Arab Media & Society

"Fascinating…. Muhajababes is direct, energetic, and unpretentious."
--The Guardian






Advertisement