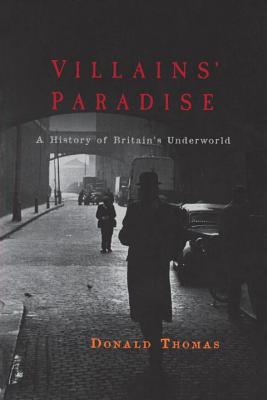 Villains' Paradise: A History of Britain's Underworld (Paperback)
A History of Britain's Underworld
Pegasus Books, 9781933648170, 506pp.
Publication Date: March 1, 2007
Description
"Thomas has excelled himself. An important and riveting study in social history, it also has a very pertinent relevance in the crime-riddled society that is Britain today."-The Sunday Times (London) "A magnificent book. Beautifully written, utterly compelling: almost without fault in every respect."-The Literary Review Venturing into the urban underbelly of postwar Britain, and especially of London, this riveting true-crime chronicle explores the shadowy ganglands where for twenty-five years armed robbery, prostitution, vice, and drugs flourished under racketeer kings.

Advertisement