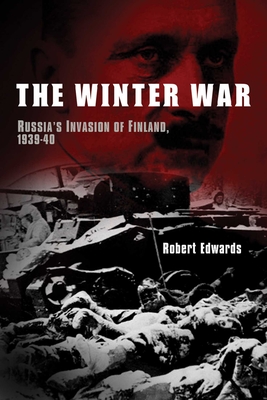 The Winter War
Russia's Invasion of Finland, 1939-1940
Hardcover

* Individual store prices may vary.
Other Editions of This Title:
Paperback (5/27/2009)
Description

At the stirring center of the story lie the resourcefulness and resolve of the Finnish people, who against all military odds--in want of ammunition, food, sleep, and troops--fought a blundering, ineptly commanded Red Army to a standstill. On March 15, they ceded to the Soviet 11 percent of their territory and 30 percent of their economic assets, but none of their national pride.

The Russians meanwhile had markedly damaged their international standing and effectively ruined their military reputation-to such an extent, as this probing chapter in World War II history demonstrates, that Germany, with proud-blooded Finland as an ally, dared to launch its 1940 invasion of Russia. At the same time, though, the fiasco of the Winter War forced Stalin to acknowledge the shortcomings of the Red Army and to reform it: Germany would fall at Stalingrad in 1941.

With authority, this skillfully narrated military history unfolds its story of the four-month Soviet-Finnish war and explores its consequences from London to Moscow, from Helsinki to Paris, to Washington, DC.
Pegasus Books, 9781933648507, 319pp.
Publication Date: July 1, 2008
About the Author
Robert Edwards spent twenty years as a Wall Street analyst and trader before turning to writing. He is a regular contributor to the Daily Telegraph.
or
Not Currently Available for Direct Purchase