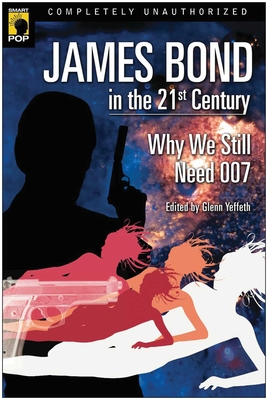 James Bond in the 21st Century (Paperback)
Why We Still Need 007 (Smart Pop)
Smart Pop, 9781933771021, 199pp.
Publication Date: August 11, 2006
* Individual store prices may vary.
Description

The staying power of the world's most dashing secret agent and the evolution of the James Bond franchise are explored in this smart yet nostalgic collection of essays. Leading writers, including Raymond Benson, J.A. Konrath, Raelynn Hillhouse, and John Cox, discuss the ten sexiest Bond girls, the best villains, and the controversy surrounding the latest actor to play James Bond. Topics covered range from the playful--how to build a secret lair and avoid the perennial mistakes made by would-be world dominators--to the thought-provoking, such as Bond's place in the modern world, his Oedipal tendencies and perceived misogyny, and the unerring allure of the charming spy.
About the Author
Glenn Yeffeth is the editor of several anthologies in the Smart Pop series, including Anthology at the End of the Universe, Farscape Forever!, Five Seasons of Angel, Navigating the Golden Compass, Seven Seasons of Buffy, Taking the Red Pill, and What Would Sipowitz Do? He lives in Dallas, TX.