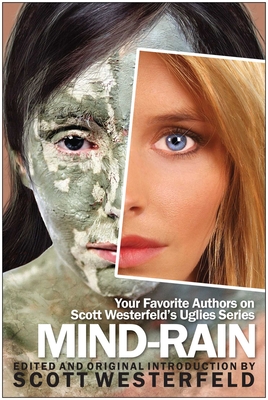 Mind-Rain (Paperback)
Your Favorite Authors on Scott Westerfeld's Uglies Series (Smart Pop)
Smart Pop, 9781933771342, 236pp.
Publication Date: June 2, 2009
* Individual store prices may vary.
Description
Why is Shay the real hero of the Uglies series? Who was the better boyfriend for Tally: David or Zane? How can we prevent prettyheaded behavior in our own world? In Extras, the last book in Scott Westerfeld's Uglies series, Aya tells us that when Tally Youngblood made the mind-rain fall, it cured all the pretties and changed the world forever. But Tally and her friends did more than change their world; they changed ours too. Mind-Rain continues what Tally started, with startling, funny and insightful essays on the world, characters and ideas of the Uglies series, plus the short story that inspired Westerfeld to write the books in the first place. Think you know everything about Tally's world? After Mind-Rain, you'll never look at the Uglies series the same way again.