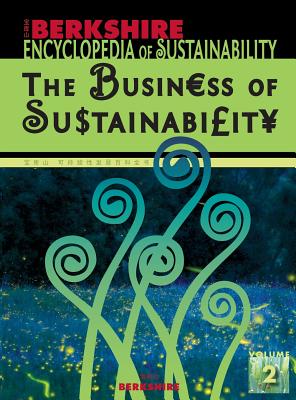 Berkshire Encyclopedia of Sustainability 2/10
The Business of Sustainability
Hardcover

* Individual store prices may vary.
Description
The Business of Sustainability, Vol. 2 of the Berkshire Encyclopedia of Sustainability, is a core resource for policy makers, members of the development community, entrepreneurs, and corporate executives, as well as business and economics students and their professors. It contains rich analysis of how sustainability is being factored into industries across the globe, with enlightening case studies of businesses serving as agents of change. Contributing authors provide a groundbreaking body of research-based knowledge. They explain that the concept of sustainability is being re-framed to be positive about business instead of being tied to the old notion of a trade-off between business and society (that is, if business wins, society and the environment must lose), and they explore how economic development can contribute to building our common future.
Berkshire Publishing Group LLC, 9781933782133, 530pp.
Publication Date: January 1, 2010