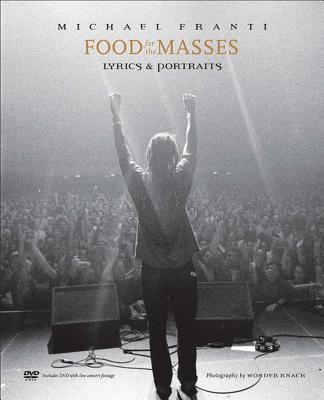 Food for the Masses [With DVD] (Paperback)
Insight Editions, 9781933784052, 144pp.
Publication Date: October 31, 2006
* Individual store prices may vary.
Description
Lyrics from Michael Franti's song, Bomb the World, written in the aftermath of September 11th, have found their way onto protest signs and T-shirts all over the world. "You can bomb the world to pieces, but you can't bomb it into peace." Michael Franti's song-poems evolved from youthful rage to a thoughtful, soulful voice for social justice and peace. Franti's early '90s work with Spearhead dove headfirst into the darkness, mixing up Curtis Mayfield and Bob Marley, Gil Scott-Heron and Scarface. By 1999, he retreated from the major label treadmill to re-center his music and politics, and returned the following year as an organizer and cultural worker. As an activist, he raised his voice against the death penalty, media monopolization, and globalization. Stay Human, released in 2001, was a statement on justice and survival as well as on the political, social and human faces of incarceration. His "Power to the Peaceful" annual event in San Francisco is a beacon for more than 50,000 attendees. In both popular music and social activism, Franti has never been more relevant or influential. He is also the director and producer of the award-winning documentary, I Know I'm Not Alone.
or
Not Currently Available for Direct Purchase