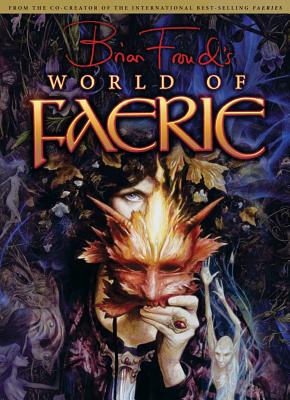 Brian Froud's World of Faerie (Hardcover)
Insight Editions, 9781933784137, 168pp.
Publication Date: August 24, 2007
Other Editions of This Title:
Hardcover (1/29/2019)
Hardcover (9/1/2007)
* Individual store prices may vary.
Description
Drawing inspiration from the gnarled shrubbery of England's windswept moorlands, Brian Froud is best known for being the mad genius behind Jim Henson's film The Dark Crystal and illustrating such best-sellers as Lady Cottington's Pressed Fairy Book. In this volume, a long-awaited sequel to his international best-sellers Faeries and Good Faeries/Bad Faeries, Froud returns to the world of faerie with a wealth of new, never-before-seen paintings, watercolors, and drawings. Brian Froud's World of Faerie offers us a startling new vision of the magical realm, enhanced by Froud's own words about his experiences and insights. This lavish, full-color book opens the door to Brian Froud's wondrous imagination as never before. It presents beautiful portrayals of faeries that have touched hearts and minds for generations. World of Faerie is by far Froud's most personal book, and represents this visionary artist and creator of fantasy worlds at the pinnacle of his powers. This encompassing volume is a must-have for faerie and fantasy fans of all ages, the world over.
About the Author
For more than thirty years, Brian Froud's significant accomplishments have defined a genre and spanned every aspect of modern media. Internationally regarded as as the preeminent faerie artist in the world and an authority on faeries and faery lore, Froud has sold over eight million books, designed two award-winning, landmark feature films, won numerous international awards, including the Hugo Award for Best Original Artwork. His work has been licensed by numerous companies internationally and inspires Faerieworlds, a two-day festival celebrating Art, Music and Imagination that attracts over five thousand attendees annually. His work has been featured in exhibitions throughout the world and his paintings reside in many private and public collections. Froud lives in Devon, England with his wife, internationally acclaimed doll maker Wendy Froud.
or
Not Currently Available for Direct Purchase