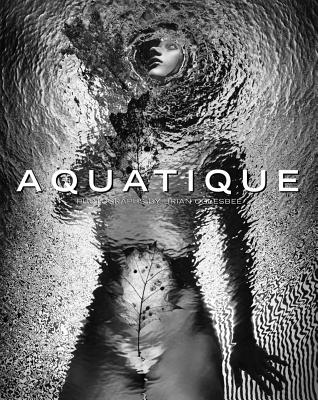 Aquatique (Hardcover)
Insight Editions, 9781933784175, 152pp.
Publication Date: September 25, 2007
Other Editions of This Title:
Hardcover (9/1/2007)
* Individual store prices may vary.
Description
The watery depths of Brian Oglesbee's photographs beguile the eye. In the world of his evocative and magnificent photography, nothing is quite what it seems. The rich, sensual images of his "Water Series," captured here, draw the eye again and again in an ongoing search for the meaning contained in these mysterious figures. These photographs record, without alteration, what was within the field of view of the lens when the film was exposed. Yet the worlds Oglesbee creates--often as elaborately constructed and illuminated as small movie sets--are both paradoxical and richly expressive. Lovingly reproduced in rich quadtone printing, these photographs can be seen here in all their complexity, as they were meant to be seen. At the heart of this photographic series is the artist's joy of creation. Oglesbee's fluid photos flow with energy. Each image born of his imagination is, in itself, a universe. Human figures both create these worlds and are born along with them. These figures are as goddesses and gods, at once feminine and androgynous; they are both themsleves in particular and reflections of all who look upon them.
About the Author
Brian Oglesbee is an American photographer living in New York State. He has been exhibiting his photographs in group and one-man shows since the early 1980s. His work hangs in many public and private collections including the George Eastman House, Rochester, New York; the International Centre of Photography, New York; the Brooklyn Museum, New York; the Museum of Fine Arts , Houston, Texas; and the Museum of Fine Arts, St. Petersburg, Florida. Oglesbee is convinced that photography's power comes from its unparalleled ability to describe what is visible in front of the camera. He tries to provide subjects or combinations of light and substance which test that power. Oglesbee's photographs are very "straight," in other words the camera simply records what was in front of it - one standing at the lens would see exactly what the camera "sees." There is no manipulation after the initial single exposure of the negative either in the darkroom or with the aid of computers.

Lesley Brill has published essays on the photos of Diane Arbus, Eugene Atget, and Brett Weston, and books on the films of Alfred Hitchcock and John Huston. He teaches and is a professor and former Chair in the Department of English at Wayne State University in Detroit. His most recent book is Crowds, Power, and Transformation in Cinema (Wayne State University Press, 2006).
or
Not Currently Available for Direct Purchase