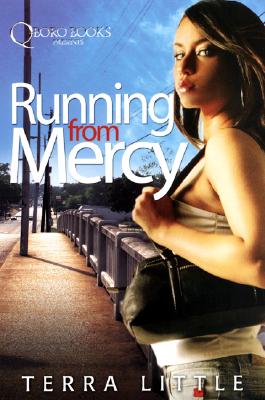 Running From Mercy (Paperback)
Q-Boro, 9781933967370, 287pp.
Publication Date: January 1, 2008
Other Editions of This Title:
Mass Market (12/4/2012)
* Individual store prices may vary.
Description
Pam always said that it would take an act of congress to get her to go back home to Mercy, Georgia, but all that's really called for is the death of her twin sister, Paris. Suddenly she's eating her words and sneaking back into town like a thief in the night, trying to lay low and not draw too much attention to herself.

When she left Mercy, she was an orphan with a wild and loose reputation that had as much truth to it as it did falsehood. Fast-forward eighteen years, and Pam is a celebrity recording artist with money to burn and a reputation for being curiously reclusive.

Nothing about Mercy's quiet, tree-lined streets and old-fashioned way of life welcomes Pam home. Like most small towns, Mercy seems like a safe place to live, but Pam knows different. It isn't just the little town she grew up in; it's the place where she lived her worst nightmare. Things have changed, but then again, they've remained the same, and the longer Pam stays in Mercy, the faster things spin out of control. The people she calls friends turn out to be her worst enemies, the people she considers family turn out to be wolves in sheep's clothing, and the truth about the life she lives is exposed for the lie that it really is. Everyone wants to know why Pam ran from Mercy, and they're about to find out.
About the Author
Terra Little currently resides in St. Louis, MO, where she works as a probation/parole officer. Her novel Where There's Smoke was chosen by Library Journal as one of the best books of 2009.
or
Not Currently Available for Direct Purchase