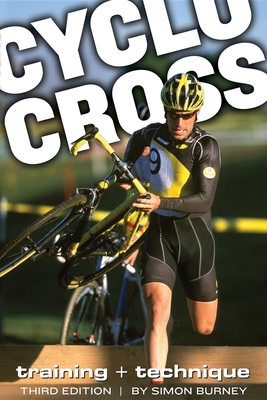 Cyclocross (Paperback)
Training and Technique
VeloPress, 9781934030059, 230pp.
Publication Date: August 1, 2007
* Individual store prices may vary.
Description
Cyclocross is a challenging mix of road and off-road racing on a closed circuit with obstacles such as sandtraps, berms and barriers. This book offers comprehensive explanations of cyclocross racing techniques and tactics, providing riders with the chance to improve basic skills of climbing, descending, and bunny-hopping.
About the Author
Simon Burney, a former professional cyclocross racer and a British team mechanic at several world cyclocross championships, has spent the last twenty years managing cyclocross and mountain bike teams, during which time he has worked with some of the top 'cross riders in the world. Since 2000, he has served as the Performance Mountain Bike Team Manager for British Cycling and continues to manage the national team at the Cyclocross World Championships.