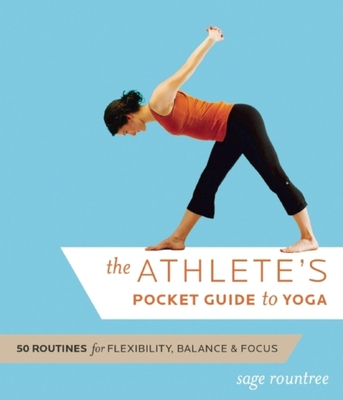 The Athlete's Pocket Guide to Yoga (Spiral)
50 Routines for Flexibility, Balance, and Focus
VeloPress, 9781934030417, 113pp.
Publication Date: July 1, 2009
* Individual store prices may vary.
Description
Written to compliment a rigorous training schedule, this book includes 5 minute warm-ups, strength sessions, flexibility sessions (including 20 minute flexibility routines designed to follow workouts) & focus sessions incorporating breath exercises & meditation to promote recovery & sharpen mental toughness for competition.
About the Author
Sage Rountree is a Yoga Alliance Experienced Registered Yoga Teacher and holds coaching certifications from the Road Runner's Club of America and USA Triathlon. Rountree is a faculty member of the Kripalu Center for Yoga and Health and is co-owner of Carrboro Yoga Company. Her popular yoga classes draw all levels of athletes from fitness walkers to Ironman(R) triathletes and Olympians.

An accomplished age-group triathlete and runner, she has been a member of the Power Bar Team Elite since 2008. She is a regular contributor to" Runner's World," "Yoga Journal," "Triathlete," "USA Triathlon," and "Competitor "magazines. Rountree is author of "The Athlete's Guide to Yoga," "The Athlete's Pocket Guide to Yoga," and "The Athlete's Guide to Recovery."