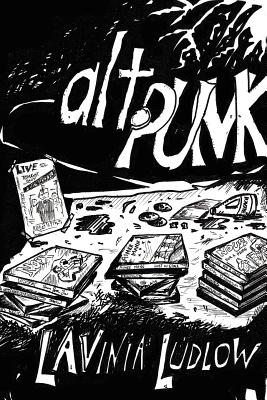 Alt.Punk (Paperback)
Casperian Books, 9781934081297, 203pp.
Publication Date: March 1, 2011
* Individual store prices may vary.
or
Not Currently Available for Direct Purchase
Description
We Need a Cleanup on Aisle FiveHazel is a middle-class hypochondriac doing (over)time as a manager at Safeway, the only place that would hire her with an MBA from a state school. She hates her boyfriend, her family, and her life.Otis is a guiltless weirdo who still has action figures in his bed; a postindustrial Peter Pan who wakes up in the middle of the night crying from nightmares he can't remember. A punk rock void, he describes the world with the creative imagination of a child.Together, they are a disaster.In alt.punk, Lavinia Ludlow explores the ragged edge of art, society, and sanity, viciously skewering the politics of rebellion. With a savage eye for detail, she unveils the layers of mythmaking that underlie class and ideology in the twenty-first century.
Advertisement