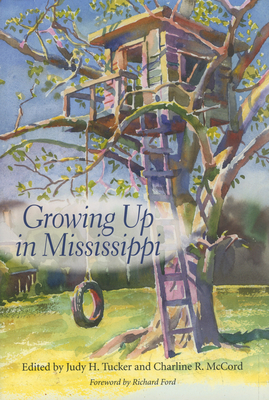 Growing Up in Mississippi
Hardcover

* Individual store prices may vary.
Description
With contributions from Elizabeth Aydelott, Fred Banks, Jimmy Buffett, Edward Cohen, Maggie Wade Dixon, Ellen Douglas, W. Ralph Eubanks, Richard Ford, Gwendolyn Gong, Carolyn Haines, Lorian Hemingway, Samuel Jones, Robert Khayat, B. B. King, John Maxwell, Alberto Mora, Donald Peterson, Noel Polk, Jerry Rice, George Riggs, Robert St. John, Sid Salter, Constance Slaughter-Harvey, Elizabeth Spencer, Clifton Taulbert, Keith Tonkel, Sela Ward, Wyatt Waters, Jim Weatherly, and William Winter
Growing Up in Mississippi shares experiences and impressions from a multifaceted group representing all areas of the state and many professions, talents, and temperaments. Parents, teachers, churches, communities, landscape, and historical context profoundly influenced these men and women when they were young.
In his revealing foreword, Richard Ford explores the very essence of influence and illustrates his conclusions by recalling an indelible incident between his mother and himself in the front yard of their home on Congress Street in Jackson, Mississippi. The volume then showcases poignant memories of other distinguished individuals: a governor and statesman, journalists, a news anchor, a playwright, novelists, memoirists, a publisher, a minister, educators and scholars, judges and lawyers, a test pilot and astronaut, a renowned watercolorist, a celebrated actress, and many more.
Spanning more than five decades, these essays give us a glimpse of the people and places that nurtured these outstanding individuals and their remarkable gifts.
University Press of Mississippi, 9781934110713, 203pp.
Publication Date: May 1, 2008
or
Not Currently Available for Direct Purchase