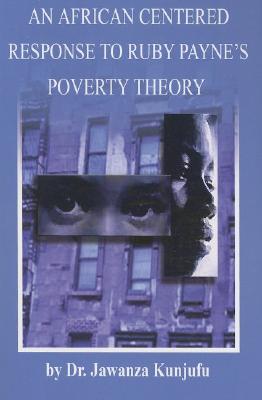 An African Centered Response to Ruby Payne's Poverty Theory (Paperback)
African American Images, 9781934155004, 180pp.
Publication Date: April 1, 2007
* Individual store prices may vary.
Description
This challenge to influential educator Ruby Payne's theories about the impact of class differences and economics on teaching and learning puts forward other factors as better predictors of student performance. Pointing to success stories in schools that serve low-income students, this refutation of Payne's popular teacher-training program asserts that teacher expectations, time on task, and the principal's leadership are the main factors in determining educational outcomes at a school. Abandoning Payne's framework of teacher-student income disparities, racial makeup, and per-pupil expenditure, this critical analysis asserts the human component as the most powerful tool for improving education in failing schools.
About the Author
Dr. Jawanza Kunjufu has been an educational consultant to school districts for more than 30 years and is the author of Black Students, Middle Class Teachers, Countering the Conspiracy to Destroy Black Boys, and Keeping Black Boys Out of Special Education. He lives in Chicago.