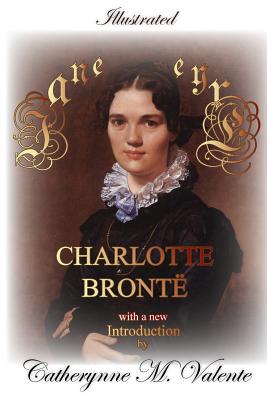 Jane Eyre
Paperback

* Individual store prices may vary.
Other Editions of This Title:
Paperback, Swedish (12/13/2014)
Paperback (3/17/2011)
Paperback (3/4/2014)
Paperback (10/5/2012)
Paperback (3/17/2011)
Paperback (7/3/2012)
Paperback (9/7/2018)
Paperback (2/8/2015)
Paperback (2/16/2011)
Paperback (2/16/2011)
Paperback, French (7/18/2014)
Paperback (7/26/2013)
Paperback (12/5/2013)
Paperback (4/5/2011)
Hardcover (9/8/2015)
Description
Jane Eyre (1847) by Charlotte Bront is arguably the world's favorite love story, a romantic classic beloved by generations of readers.
Jane Eyre is a young English governess who overcomes an abusive childhood and falls in love with her pupil's guardian, Mr. Rochester, the grim and charismatic master of Thornfield Hall -- a place of gothic mystery.
She is quiet, small, mousy, downtrodden -- and yet indomitable and steadfast, fierce and passionate when it comes to being true to herself. Jane is the quintessential everywoman heroine, a vibrant character for the ages, at the same time personifying the strict moral standards of her epoch; such dissonance serves to engage and compel.
This deluxe illustrated edition contains classic interior illustrations by F. H. Townsend and a new definitive introduction by the sparkling virtuoso stylist, Tiptree Award-winning novelist Catherynne M. Valente.
Norilana Books, 9781934169797, 552pp.
Publication Date: May 25, 2007