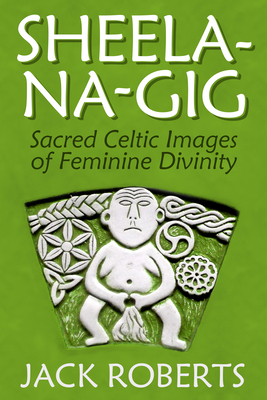 Sheela-Na-Gig
Sacred Celtic Images of Feminine Divinity
Paperback

* Individual store prices may vary.
Description
Sheela-na-gig, the squatting, bald woman with comically large ears holding herself open in the most blatant way has long been a figure of mystery throughout Ireland where the stone statues are most prevalent. A multiplicity of theories have left Sheela-na-gigs the subject of curiosity. Researcher Jack Roberts has spent decades documenting and discovering Sheela-na-gigs in all her incarnations. His work places them as a critical element of Gaelic and Celtic culture at the crossroads of the Christian conversion of Ireland. This rigorous survey shows they are neither graven images nor warnings against women as the source of lust but highly spiritual images of female divinity and power. Roberts takes readers to the Ireland of the Middle Ages, a land filled with mystery, conflict, and contradictions as he brings the world in which the Sheela-na-gig thrived. This is a deluxe flexi-bound edition.
Process, 9781934170793, 192pp.
Publication Date: February 25, 2020