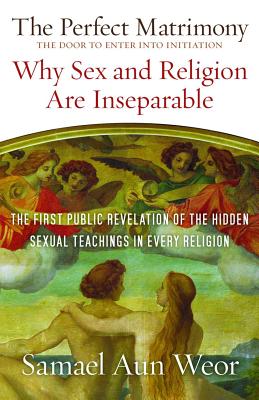 The Perfect Matrimony
The Door to Enter Into Initiation: Why Sex and Religion Are Ins eparable
Paperback

* Individual store prices may vary.
Description
The first of seventy books written by the founder of the modern Gnostic Movement, The Perfect Matrimony contains a complete introduction to the profound and beautiful mystical knowledge from which all the world's great religions have blossomed. First published in 1950, this book contains the first public revelation of the esoteric teachings of Alchemy, Tantra, Kabbalah, and the mysteries of the Mayans, Aztecs, Egyptians, Tibetans, Eleusians, Essenes, and hundreds more.
Glorian Publishing, 9781934206683, 384pp.
Publication Date: May 1, 2012