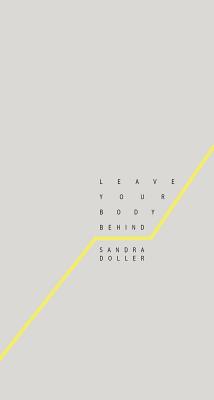 Leave Your Body Behind (Paperback)
Les Figues Press, 9781934254578, 134pp.
Publication Date: May 5, 2015
* Individual store prices may vary.
Description
Poetry. Literary Nonfiction. Memory is a faulty showcase, whether expressed as confession or nostalgia. In LEAVE YOUR BODY BEHIND, Sandra Doller forges a new space for remembrance as she actively relives, revives, and revamps her own memories. With anarchic shifts from reverie to citation, from criticism to play, from Madame Bovary in a gold lame onesie to Bob Dylan hanging out with a side of Science and Memory, Doller feeds us a slush of images and prose that she trusts us to properly mutilate and misconstrue. Construction and demolition become inseparable as we are brought to the realization that the child you were is the one you kill and the person you are now is never the one you once knew. Or did you mishear yourself in the first place?