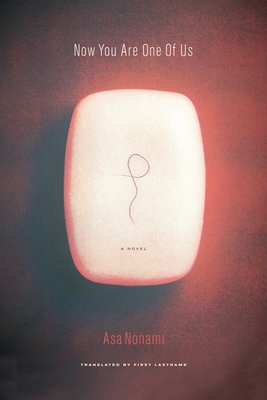 Now You're One of Us (Paperback)
Vertical, 9781934287033, 239pp.
Publication Date: December 18, 2007
* Individual store prices may vary.
or
Not Currently Available for Direct Purchase
Description
In the tradition of Daphne du Maurier's Rebecca and Ira Levin's Rosemary's Baby, here is a new classic about the bride who's no longer sure what to think. All families have their own rituals, secrets, and credos, like a miniature religious cult; these quirks may elicit the mirth or mild alarm of guests, but the matter is rather more serious if you're marrying into a household. If its's a Japanese one with a history, the brace yourself: some surprising truths lurk around the corner.
About the Author
Asa Nonami is one of Japan's most popular and versatile authors, with dozens of bestselling novels across various genres to her credit. Her acute and accessible critiques of Japanese society have won her the heartfelt support of women in particular. She won the first annual Japan Mystery Suspense Award for debut talent in 1988 and the prestigious Naoki Prize for excellence in popular fiction in 1996.
Praise For Now You're One of Us…
"This pulpy family psychodrama is hugely entertaining – like watching some filmed version of The Electric Kool-Aid Acid Test from an adapted screenplay by Mario Puzo and directed by Yasujiro Ozu." — Time Asia
"Asa Nonami's NOW YOU'RE ONE OF US does for marriage what "Jaws" did for a day at the beach, and males and females alike will surly get a chill out of it." — Fearsmag.com
"No unearthly monsters. No ghosts. No curses. Not even a single drop of blood decorates these pages. The tropes of traditional, Western horror are completely ignored in this Japanese novel, and yet it evokes a sense of dread which is nothing less than genuinely disturbing."- HorrorReader

"The story's unpredictability is what makes it so suspenseful and successful." — Apex Science Fiction and Horror Digest

"A different country, a different culture, and characters who create something far more fishy than sushi, make for a very unusual reading experience. Jolting and disturbing, this is a powerful work; it's an unconventional tale despite the conventional gothic trappings." — Hellnotes

"Nonami twists Japanese societal norms ever so effectively, turning charm into creep and happiness into horror." — Agony Columns

"An interesting dose of Japanese culture, mores, and history." — Complete Review

"A creepy psychological thriller."- The Gline

"I like the psychological mystery and unique Japanese perspective in this novel." —Basugasubakuhatsu
"This isn't quite Science Fiction, though I kept wondering if cloning or genetic modification would emerge as the man behind the curtain. Instead it's a story about old arts and the bending of wills, the keeping of secrets, and the thick blood of family." —SFRevu
Advertisement