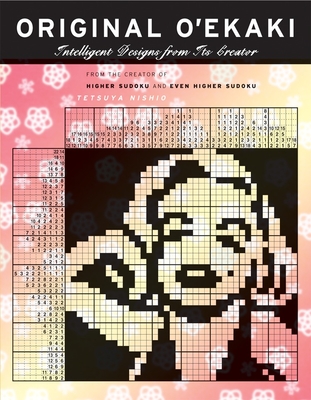 Original O'Ekaki: Intelligent Designs from Its Creator (Paperback)
Intelligent Designs from Its Creator
Vertical, 9781934287118, 157pp.
Publication Date: April 22, 2008
Description
Like sudoku, O'Ekaki (Paint by Numbers) provides an entertaining test of one's logic, using a grid as its playing field. But rather than leaving the player with boxes of numbers, O'Ekaki ends with a flourish: a fun piece of art that seems to magically appear when you've correctly darkened the final square grid. And each puzzle's title is an amusing clue to the picture that will ultimately emerge. The puzzle challenge on several levels, from beginning to expert, all resulting in a sometimes elaborate picture. And every one is designed by the inventor of O'Ekaki himself
About the Author
The Times of London calls Tetsuya Nishio the undisputed grand "puzzle master" of Sudoku: "a bespectacled fiend from the darkest suburbs of Tokyo who spends his every waking hour devising abominable new ways to torture our brain cells." Tetsuya invented O-ekaki puzzles in the late 1980s, and is one of the first puzzle developers to custom-make logic puzzles such as Sudoku, which had until then been computer creations. Nishio is also the chairman of the Japan Puzzle Team at the annual World Puzzle Championships, and is a contributor to Higher Sudoku.
Advertisement