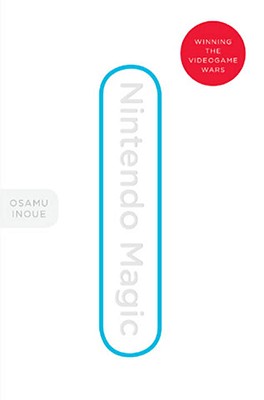 Nintendo Magic: Winning the Videogame Wars (Hardcover)
Winning the Videogame Wars
Vertical, 9781934287224, 221pp.
Publication Date: April 27, 2010
* Individual store prices may vary.
or
Not Currently Available for Direct Purchase
Description
Back in the 80s, Nintendo ruled the home-entertainment market with the NES (Nintendo Entertainment System). But then rival Sony introduced PlayStation, which featured advancements and cutting-edge technology that put Nintendo's Super-NES to shame. Nintendo quickly lost its dominant market share to Sony and found itself floundering. In 2006, Nintendo released Wii at the same time Sony introduced its highly-anticipated and much-vaunted PlayStation III and Microsoft's XBox 360. Wii's David defeated PlayStation's Goliath, inversely echoing the SNES/PlayStation outcome of a decade previous. Nintendo Magic: Winning the Videogame Wars is the story of what went right, discussing the business strategies and marketing savvy that took on the mighty Sony and won.
Topics include:
How where you put your company is just as important as how you run it: being in Kyoto
From work force to policies, why Nintendo's "just enough" attitude succeeds
Why the ability to read a balance sheet is overrated
Respect seniority but approve huge R&D budgets for talented junior employees
Allowing maximum communication between disparate divisions (hardware and software)
Enlarging the pie: going after casual gamers (The art of mainstreaming)
How the Wii will be the next major household appliance and the DSi will be the cell phone of the future.
Nintendo Magic: Winning the Videogame Wars should serve as a warning to similar powerhouse industries never to understimate the modest competitor. It should occupy the bookshelf of any business person smart enough to know they don't need to be a giant to win.
About the Author
Osamu Inoue was born in 1974. After graduating from Keio University he joined Nikkei BP (book & magazine publisher of Nikkei, the Japanese Wall Street Journal) with a focus on personal computers and international IT development. As an editor in charge of Nikkeis Nikkei Computer column Inoue is considered to be an expert on the development of computers within the automobile, entertainment, and services industries. As of 2009 Inoue is an exclusive reporter for Nikkei Business Online, Nikkeis web-based news service. Nintendo Magic: Winning the Videogame Wars is his first book.
Advertisement