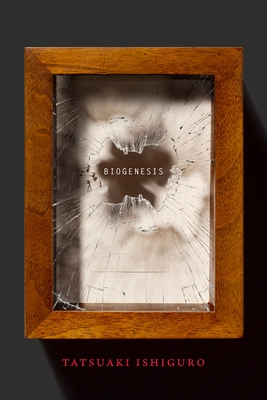 Biogenesis (Paperback)
Vertical, 9781934287309, 240pp.
Publication Date: July 28, 2015
* Individual store prices may vary.
Description
Collecting four stories by the inimitable Tatsuaki Ishiguro, contemporary Japanese literature's most closely guarded secret until now, Biogenesis puts the "science" into science fiction not only on the level of subject matter but also form. At turns taking on the shadings of mystery and horror as well, Dr. Ishiguro's odd yarns are a rare treat for all connoisseurs of genre fiction.
About the Author
Born in Hokkaido in 1961, Tatsuaki Ishiguro has served as a lecturer at Tokyo University and as an assistant professor at the University of Texas MD Anderson Cancer Center, and currently practices at a clinic in Tokyo. As the author of a unique brand of science fiction, he has been nominated for the Akutagawa Award, the Yukio Mishima Award, and the Seiun (Nebula) Award. Biogenesis is his first work to appear in English.
Praise For Biogenesis…
"If you like stories that explore our often strange and beautiful relationship to the natural world, or stories about dedicated scientists, or even mysteries and detective novels, you'll thoroughly enjoy BIOGENESIS." -- SF Signal

"A metaphor of perdition, on the level of all of humanity, is concretized as a small, imaginary animal via the mediating factor of incurable diseases that bring death to two doctors of medicine. In our nation, such excellent conceptions used to belong to Kobo Abe." --Kenzaburo Oe, Nobel Laureate in Literature

"The work's novel form and style will be remembered as a turning point in Japanese literature. Moreover, the exploration of the enigma of 'the winged mouse's extinction' can also easily be enjoyed as the finest of mysteries." --Koji Suzuki, author of Ring and Dark Water

"Why does such dry writing in the format of a report touch me so? Why is it so beautiful? No matter how many times I read it, the tears keep flowing. This is no 'fusion of science and literature.' It is the overwhelming reality of animate 'life' itself." --Hideaki Sena, author of Parasite Eve
or
Not Currently Available for Direct Purchase